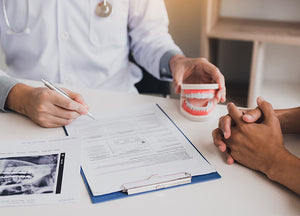 Dental Insurance Experts
We are dental insurance experts. We make Evenly affordable, but you may be able to save even more if your insurance plan covers orthodontics, or you have a health savings account. With your Evenly Specialist, you'll get years of experience and friendly help every step of the way.
How to Use Your Flexible Spending Account
Don't let your flexible spending account (FSA) or health savings account (HSA) go to waste. Get the smile you've been dreaming of with Evenly clear aligners.