Our Evenly Mission
At Evenly, we believe that focusing on your oral health and wellness is a powerful act of self care. Your teeth deserve the same love as the rest of your body and you deserve the expert care of a professional. This is your one-stop shop on the way to your next big life moment. A place to get your sparkle back. Here's to unleashing your most brilliant self.
Shine on.
Our Company
Evenly is the nation's leading telemedicine platform enabling dentists to provide advanced orthodontics in their practice. Barry Beck, the founder behind Evenly, who previously founded Bluemercury – the nationwide luxury cosmetics brand – noticed an increasing demand from customers looking for straighter, healthier teeth and its connection to overall health, wellness and anti-aging.

Beck launched Evenly with Dan Brashear as his co-founder with a mission of bringing advanced oral wellness products and technologies to patients across the nation, combined with world class doctor directed treatment. Wayne Hickory, DMD, MS, MDS, an internationally renowned Orthodontist, joined Evenly as it's Chief Medical Officer. Dr. Hickory has been at the forefront of every major Orthodontic innovation over the past 20 years. After 2 years of research, the team developed the world's most advanced Orthodontic treatment system.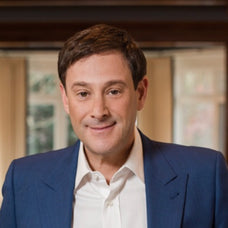 Barry J. Beck – CEO and Founder
Barry J. Beck is the Founder and CEO of Evenly, a technology and telemedicine oral wellness company. Mr. Beck is also the Founder and former Chief Operating Officer of Bluemercury, the nation's largest and fastest growing luxury beauty brand which was acquired by Macy's [NYSE:M] in 2015. Mr. Beck also Founded M-61 Laboratories, makers of M-61 Skincare and Lune+Aster Cosmetics, the first clinical vegan cosmetic product lines. Bluemercury's exponential growth was guided by his leadership and passion for innovation and he is widely recognized for disrupting the beauty industry. Mr. Beck was the recipient of the 2017 Retailer of the Year Award and the 2016 Retail Innovator of the Year Award. Mr. Beck was also named Entrepreneur of the Year 2023 by Cornell University and was the 2020 recipient of Cornell University's Alpern Distinguished Alumni Award.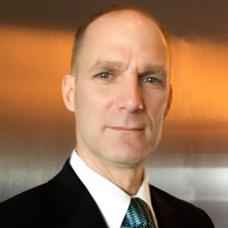 Dan Brashear – COO and Co-Founder
Dan Brashear serves as the Co-Founder and Chief Operating Officer of Evenly and formerly served as Senior Vice President of Operations of Bluemercury, Inc. where he oversaw operations for 12 years. Prior to Bluemercury, Mr. Brashear led operations at the Freeman Companies where he scaled home building capacity to more than 500 homes per year. Mr. Brashear also served as a Manager at AT Kearney where he led various engagements including Waste Management, Kellogg and GM. Previously, he served as a Manufacturing Leader at GE.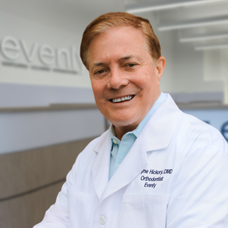 Wayne Hickory, DMD, MS, MDS – Chief Medical Officer
Dr. Wayne Hickory DMD, MS, MDS serves as the Chief Medical Officer of Evenly. Dr. Hickory is widely recognized as the nation's leading clear aligner orthodontist and has been at the forefront of nearly every major orthodontic innovation for the past 25 years. Formerly on the orthodontic faculty of the University of Amsterdam and University of Maryland, he has lectured internationally on orthodontics and aligner treatment and has pioneered such technologies as Teledentistry, Lingual Orthodontics, Clear Aligner Therapy and Vibration Technology.