Frequently asked questions
We're here for you every step of the way.
Explore common questions about orthodontic care options, clear aligner teeth straightening, and other alternatives to braces, and reach out to us with any new ones.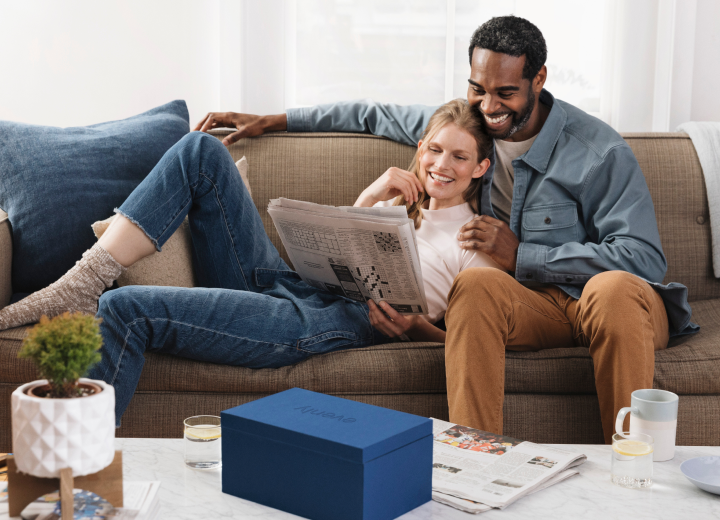 01
About Evenly
Why Evenly?
Evenly uniquely merges the expertise of America's most experienced orthodontist with state of the art Invisalign and amazing technology to manage your progress every week. We also use vibration technology to fully seat your aligners which compensates for less than full time wear.
Customers receive expert orthodontic care and concierge support from the comfort of their own home.
Our experts are available by phone at 888-8-EVENLY, or 888-838-3659.
What sets Evenly apart?
Aligner companies are very different. The effectiveness comes from the experience of the clinical team, the personalization of the planning and the quality of the support system. At Evenly, we aim to eliminate the pain points of traditional orthodontic care and provide a convenient, luxurious experience that helps you look and feel your very best.
Evenly is here to make it easy for you to take good care of yourself — including your teeth — through:
Expert orthodontists. Our team has treated more than 8,000 happy customers with clear aligners!
Expert customer care. Call us at 888-8-EVENLY or 888-838-3659.
Seamless online scheduling. Life is too busy to wait on-the-line.
02
Invisalign
What are Evenly Invisalign aligners?
Evenly's aligners are a series of state of the art Invisalign, custom-made nearly-invisible trays that slowly straighten your teeth over a period of months.
What are Evenly aligners made of?
Our aligners are designed and made with high-grade, BPA-free, polymer materials. Every set of aligners is 3D-printed in a state of the art laboratory and hand-tested to ensure the highest quality and a smooth, comfortable fit.
How do aligners work?
Once our orthodontist receives your scan at one of our locations, they create a unique series of aligners, made specifically for your teeth, and a treatment plan that details how long you will wear each set of aligners in the series.
Our aligners use tiny measurement changes to slowly move your teeth into new positions. Each aligner set in the series has been designed for a specific stage of your teeth's movement, and will help your teeth gently shift toward their "final resting stage" (or as we like to think of it: your future smile).
Are there health benefits to Evenly aligners?
Over time, your teeth shift. Keeping a well aligned smile is more than just a cosmetic concern. Straighter teeth contribute to your overall health and well being, including healthier gums and less bacteria buildup in your teeth. This can, in turn, help prevent cavities, bad breath, and gum disease. Studies have shown that straighter teeth reduces the risk of heart disease, diabetes and pneumonia.
What is more effective, braces or clear aligners?
With an experienced orthodontist and good monitoring, clear aligner therapy is more effective than traditional braces.
Am I a good candidate for Evenly aligners?
Our team of experts is dedicated to one thing: helping you shine with your best smile. Our professional services cover a broad spectrum of alignments, including spacing correction, tooth rotation, bite correction, tooth crowding adjustments and more. Our expert orthodontists will determine if our aligners or Invisalign treatment are a good fit for your specific needs. As always, our team is on standby to help you get the right care every step of the way.
How long will it take to straighten my teeth?
Our treatments vary, but on average, you should get your new smile within two to six months. Once you receive your 3D scan, our experienced orthodontists will assess your teeth and provide a detailed, personalized care plan, including your specific timeframe.
What is faster, aligners or braces?
Invisalign treatment time can be 50% less than traditional braces. With clear aligners, every movement is digitally pre-planned on a computer model so it is hyper-efficient.
What are the benefits of the remote monitoring phone app?
Our phone app is a game changer for aligner therapy. It helps you stay on track with your aligners and in many cases it can shorten treatment times. With the app, you check in with our expert orthodontist every week to monitor your progress and approve you to move onto your next set of aligners. If you are not ready to move on, we will advise you to wait a few days and scan again.
Is Evenly more expensive than other aligner products?
Even with such high quality care and so many extra features, we are a cost-effective alternative to braces. Evenly provides a tremendous amount of expertise and technology at a very competitive price. There may be some aligner companies that offer a lower price - the difference is, they have little to no orthodontist input and less doctor oversight during treatment.
Can I pay for Evenly on a limited budget?
Yes, we work within your budget. We also help incorporate any insurance benefits and HSA benefits into your convenient payment plan.
Do aligners cost more than braces?
The efficiency of our aligner system means we can typically charge the same or less than braces.
Can 7 to 10 year old kids use aligners instead of braces?
This is one of our specialties. We have more than 10 years of experience treating children as young as 7 years old. Aligners are much better than braces for this age group because they can do expansion, create space, change jaw growth and align teeth – all at the same time. This is also a better patient experience: more hygienic, no food restrictions and no broken brackets or poking wires.
Can older adults do aligner treatment?
Absolutely. We have patients ranging from 7 years old referred by their pediatric dentist, all the way to those into their 90's who were referred by their periodontists. Straight teeth are easier to maintain. Keeping teeth is always valuable and tooth movement works, at any age.
Will Evenly aligners hurt?
While our aligners are designed for maximum comfort, you may experience some pressure as your teeth adjust. This is an expected part of the process, and should not last long. If you experience discomfort or have any questions, we're here for you at every step of the way: call 888-8-EVENLY, or 888-838-3659.
What is Evenly Boost™?
Evenly Boost™ is a vibration device that is included in some teeth straightening cases. The gentle high frequency vibration device has 3 effects: it stimulates bone remodeling to promote tooth movement, it seats the aligners which compensates for inconsistent wear, and it reduces any discomfort of a new set of aligners.
How do I clean my Evenly aligners?
We recommend that you clean your aligners with a clean brush (no toothpaste necessary) in cool running water every time you remove them. Cleaning your aligners often will help them stay as clear as possible.
When should I wear my Evenly aligners?
The more you wear your aligners, the faster your teeth will adjust. Our team of professional orthodontists recommends that you wear your aligners as long as possible, taking them out only to eat and drink. Removing your aligners when you eat and drink will help keep your aligners clear and discreet.
Is there a nighttime-only option?
Yes, in most cases. Of course, the more you wear your aligners the faster you can move onto the next set of aligners. Because we have a phone app to check your progress every week, our system is flexible and can work within your lifestyle.
Will I need to make any in-person appointments?
You may also book an appointment at any one of our convenient Evenly locations for a FREE, no obligation scan. The experienced team at our locations is there to answer any questions and take care of your every need.
How long will it take to receive my aligners after my 3D scan?
Once your scan is received by our experienced orthodontists, it will take two weeks for you to receive your new custom-made aligners.
When will I begin seeing results?
Result times may vary, but don't be surprised if you start noticing changes almost immediately.
When should I change my Evenly aligners?
We recommend you change your aligners every two or three weeks. We offer remote monitoring. You will receive an email or a phone app reminder to keep you on track!
Can I exercise with aligners?
Yes! Our aligners will not impact your ability to exercise.
I've lost my Evenly aligner, what do I do?
If you lost an aligner, simply use the next aligner in your set, but ensure that you wear it for the full two weeks PLUS the days that remained for the missing aligner. Questions? We're here for you at every step of the way: Call 888-8-EVENLY, or 888-838-3659.
03
Retainers
How can I keep my teeth from shifting once my treatment is complete?
Your Evenly treatment includes a free set of retainers to help maintain your perfect smile. We also have an option for extra retainers and monthly monitoring with our phone app.
How long should I wear my Evenly retainer after treatment?
We recommend that you wear your retainer as much as possible for the first two weeks following the conclusion of your alignment treatment. After the two-week period, wear them every night to keep your teeth aligned for years to come.
How do Evenly Retainers work?
Your teeth are always moving -- and will continue to move even after your alignment treatment concludes. So wear your retainer, sit back, and relax knowing that our custom-made retainers are keeping your teeth in their new positions while they heal from the alignment process. Remember that your teeth can still move for years following the treatment, so wear your retainer nightly. Our goal is to give you your very best healthy smile to enjoy now and for the rest of your life.
How long should I expect my retainer to last?
You should replace your retainer every six months.
04
Appointments
Can I talk to an Evenly professional in-person?
Our experienced, professional team is available 10AM to 6PM daily and can be reached by phone at 888-8-EVENLY, or 800.500.0493. You may also visit us at one of our convenient locations.
What services do you offer at the Evenly Flagship Studio?
Our flagship location is designed to take care of all of your oral wellness needs in a relaxed, modern environment. We provide whitenings, cleanings, and check-ups, along with Invisalign. We also offer an exclusive selection of oral care product, so say goodbye to that same old drugstore toothpaste.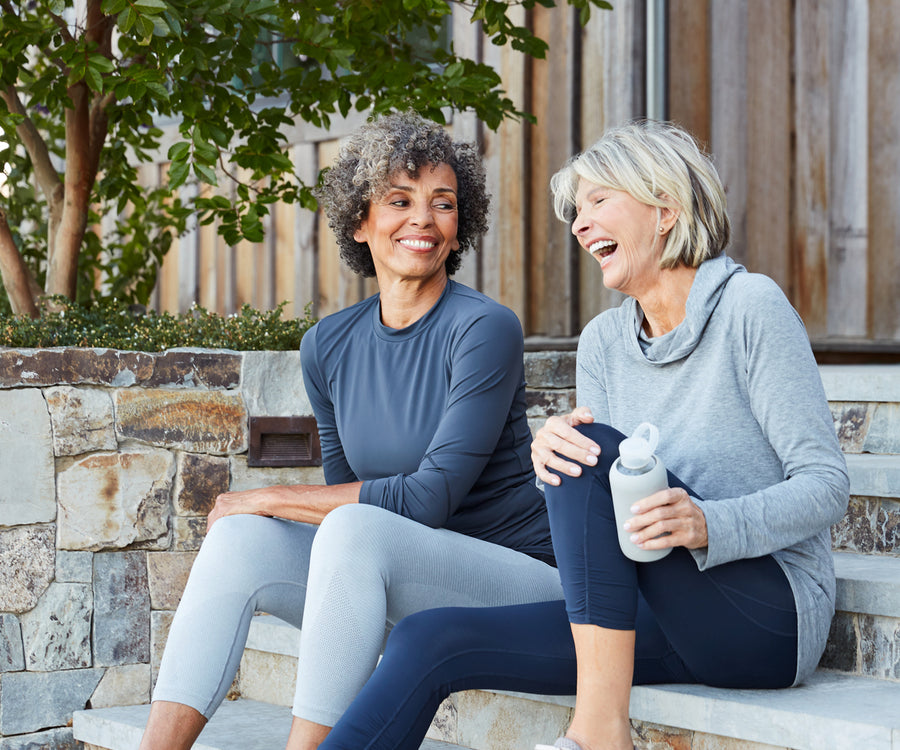 Still got a burning question?
At Evenly, your care is our number one priority. Please contact us with any questions and we'll help you get answers.
Contact Us