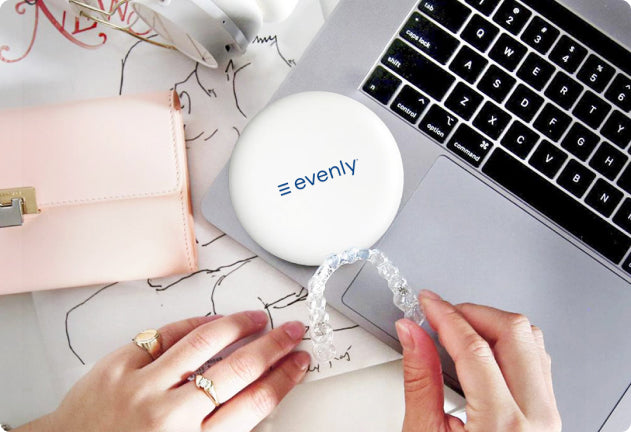 THE EVENLY + INVISALIGN SYSTEM
We combine our unbeatable Orthodontic Expertise with Invisalign aligners – the #1 clear aligner brand in the world – to provide you with fast and accurate treatment. Nothing else compares.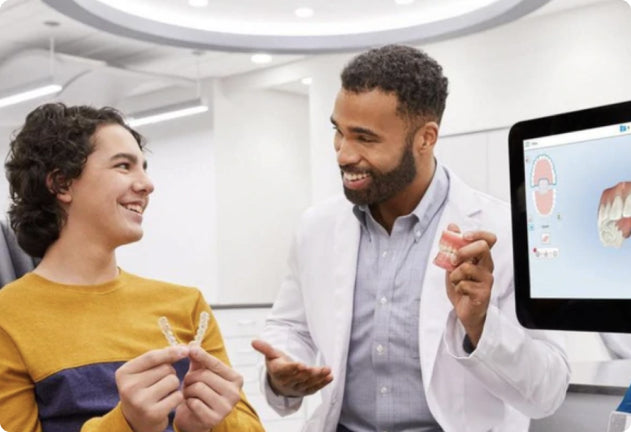 EXPERT ORTHODONTISTS
Our Chief Medical Officer and Expert Clinical Team have been at the forefront of every major orthodontic innovation for the past 20 years. They will be with you every step of your Evenly Journey to guarantee the best results and experience.
CONVENIENT FOR YOU
Eliminate unnecessary office visits with our EvenlyTrack Remote Monitoring Technology. Check in weekly with our Orthodontist and Expert Clinical Team from the comfort of your home – a more accurate system than traditional office visits.
We Make Teeth Straightening Affordable

BITE-SIZED FINANCING FOR EVERYONE
The smile you've always wanted is more attainable than ever. We now offer flexible financing plans for everyone.

WE'VE GOT YOU COVERED
We partner with more than 100 different dental insurance companies. While we strive to make Evenly affordable, you may be able to save even more if your insurance plan or Health Savings Account covers orthodontics. Send us your insurance information and we will do the rest!

HOW TO USE YOUR FLEXIBLE SPENDING ACCOUNT
Don't let your flexible spending account (FSA) or health savings account (HSA) go to waste. Get the smile you've been dreaming of with Evenly clear aligners.